Before going for a mountain trip in winter, you should properly prepare. No matter, if you're going to the valley, or to higher parts, Tatras in winter are completely different, than those, that most of us used to. About this, what we should remember about, during winter mountains trip preparation, we have a talk with Tatra guide Szymon Rapacz.
Szymon Rapacz – he's Tatra guide and a big mountains enthusiast. He's also the co-owner and coach in CrossFit 'Percepcja' – the first and only CrossFit in Podhale Region.
What we should remember about, when we're planning a winter trip to Tatras?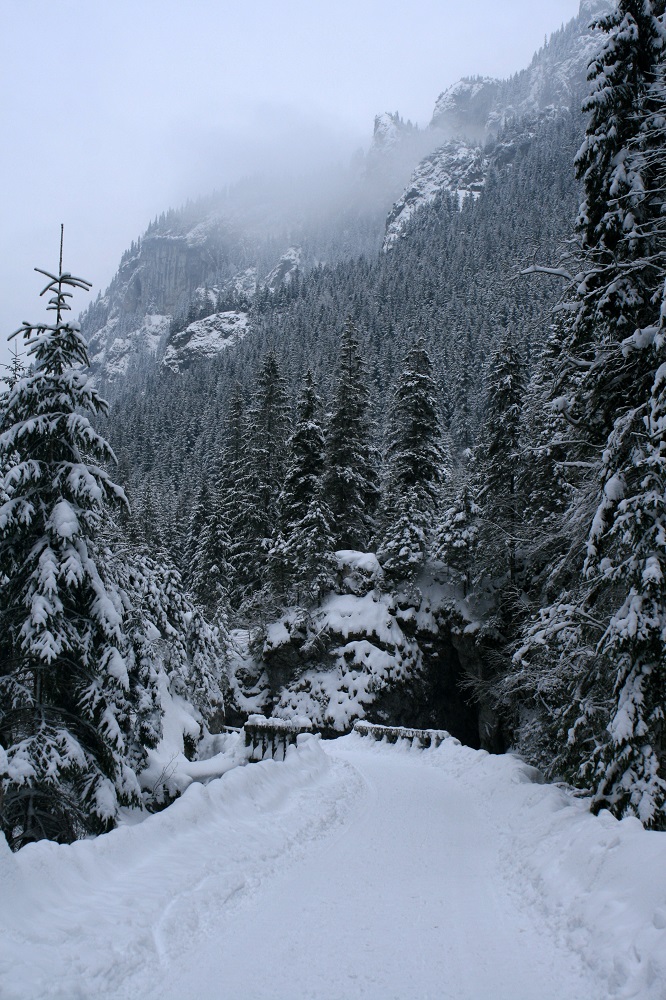 As an introduction, I'd like to say, that everyone should feel humility to mountains, especially in winter. Less experienced people should know Tatras trails in summer, of course, if they have this opportunity.
But if a winter trip is our first contact with Tatra Mountains, we should choose an easy goal, e.g. get to the chalet or walking through the valley. It's important to say, that some trails, that seem to be easy and nice, are not always safe in winter. As an example I can give the way to Morskie Oko – wide and comfortable road, ploughed in winter, doesn't seem to have any difficulties. But the area around Morskie Oko is knonw with avalanches, and from surrounding couloirs lots of avalanches go through the trail. We should monitor avalanches news from Tatra Volounteer Search and Rescue and in case of bigger danger do not plan even such easy trips.
And what about trips to higher parts of Tatras? 
Winter trip above the forest's  border is dedicated to more experienced people, who know Tatras and have proper knowledge about winter trekking. We shoul choose the trip's trail carefully, because winter trails are not the same as summer ones. We should know our skills and judge them well, so we won't go for too difficult trip for us. It's important to remember, that it's harder to trek in winter conditions, our muscles work harder, and moving on snow requires more physical effort. The trail, that makes no problems in summer, may be to difficult in winter.
Do we need special equipment during winter trip in Tatras?
Moving in difficult areas is much easier with the adequate equipment. It's necessary during winter trips to higher parts of Tatras, but it can be also useful on easy trails. Crampons may be useful even when we go to some chalets or valleys, like Five Ponds Valley. In winter time it's easy to slip, and consequences may be really serious.
When we go for a longer trip to higher mountains parts, we'll need an ice axe and avalanche equipment, which is an useful set, really helpful in case of avalanche. There are avalanche spades, avalanche transcevier and avalanche sonda in this set. If we don't have it, it's no problem to rent it in Zakopane.
Of course, the fact, that we have this equipment is not enough – we need to know how to use it, and the best way to do this, is taking part in special courses.
What more we should take with us?
We have to choose adequate dress and shoes, so the low temperature and wind won't cause a hypothermia or frostbites. We should have a map and compass with us, in case of fogs or snowstorm. If the visibility starts to get worse, we'll be able to come back to the safe place or reach our goal, thanks to proper navigation. We also should have equipped first aid kit in our backpack, so we could help ourselves or others in case of emergency.
What dangers can wait for us in mountains during winter trips? 
First of all, and we've already spoke about that, avalanches. Before going on the trip, it's important to check current avalanche danger, that we can find on Tatra National Park or Tatra Volounteer Search and Rescue websites.
Avalanche courses, organized by competent instructors can be really helpful. As well as buying or renting avalanche equipment. Thanks to that, in case of avalanche, we'll have bigger chances to rescue ourselves and our companions. It's important to remember, that if it's about avalanches, every minute matters, and the fact, that we'll make something immediately or not, can means a lot.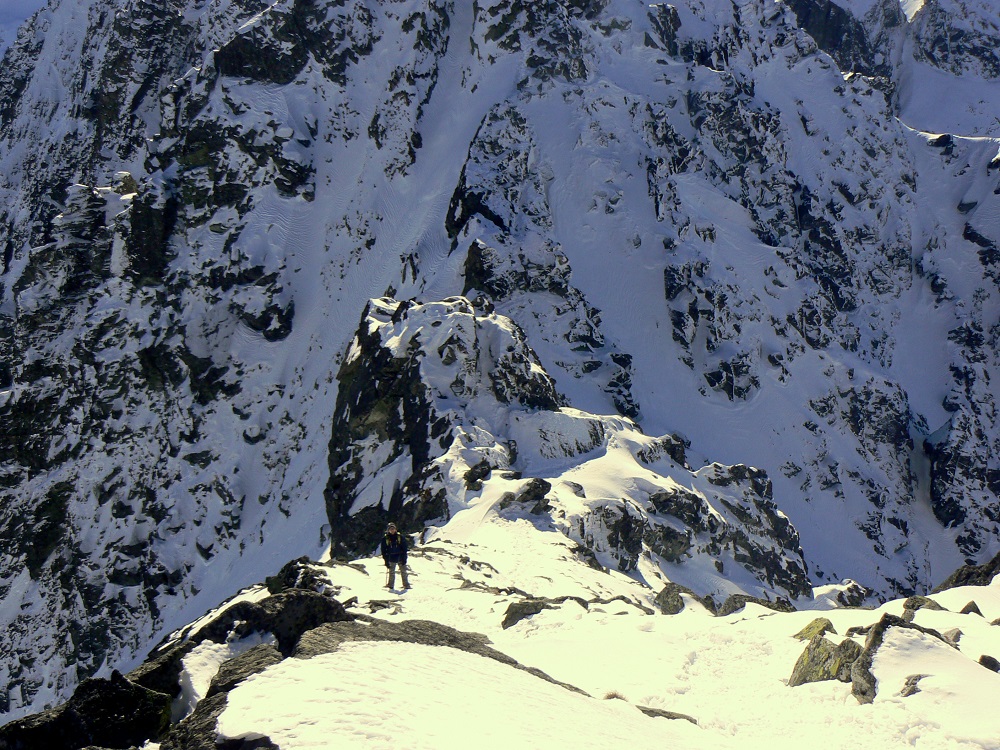 The next thing is shorter day. We need to remember, that winter days are much shorter than summer ones, so it's good to go out as early as possible. We should be prepared to go back at night (even if we're not planning this) and have a headlamp with reserve batteries. In winter time, there's also longer trekking time – snow and ice make trips longer, so times given on the map may be inadequate.
It's important to remember, that some trails can be closed in winter, so before we choose a trail, we should check, if this part of the way is open. The list of closed trails we can check on Tatra National Park website.
What about the weather? What we should pay attention to? 
The most important thing is to check weather conditions, from different sources if it's possible. If they'll turn to be adverse, it's better to resign from the trip or take a different, easy goal.
We should pay attention to avalanche danger, but not only. Also important is the wind speed and snowfall. They have direct connection with avalanches – wind increases this danger, because it accumulates snow in cavities, and this snow can later unexpectedly slide down.
If there are fogs and poor visibility forecasted in Tatras, it's better to resign from the trip to higher parts. Slopes exposition on our trip's trail is also important – depending on conditions, avalanche danger can varies on different slopes – it's good to analyse that.
Do you wish to add something?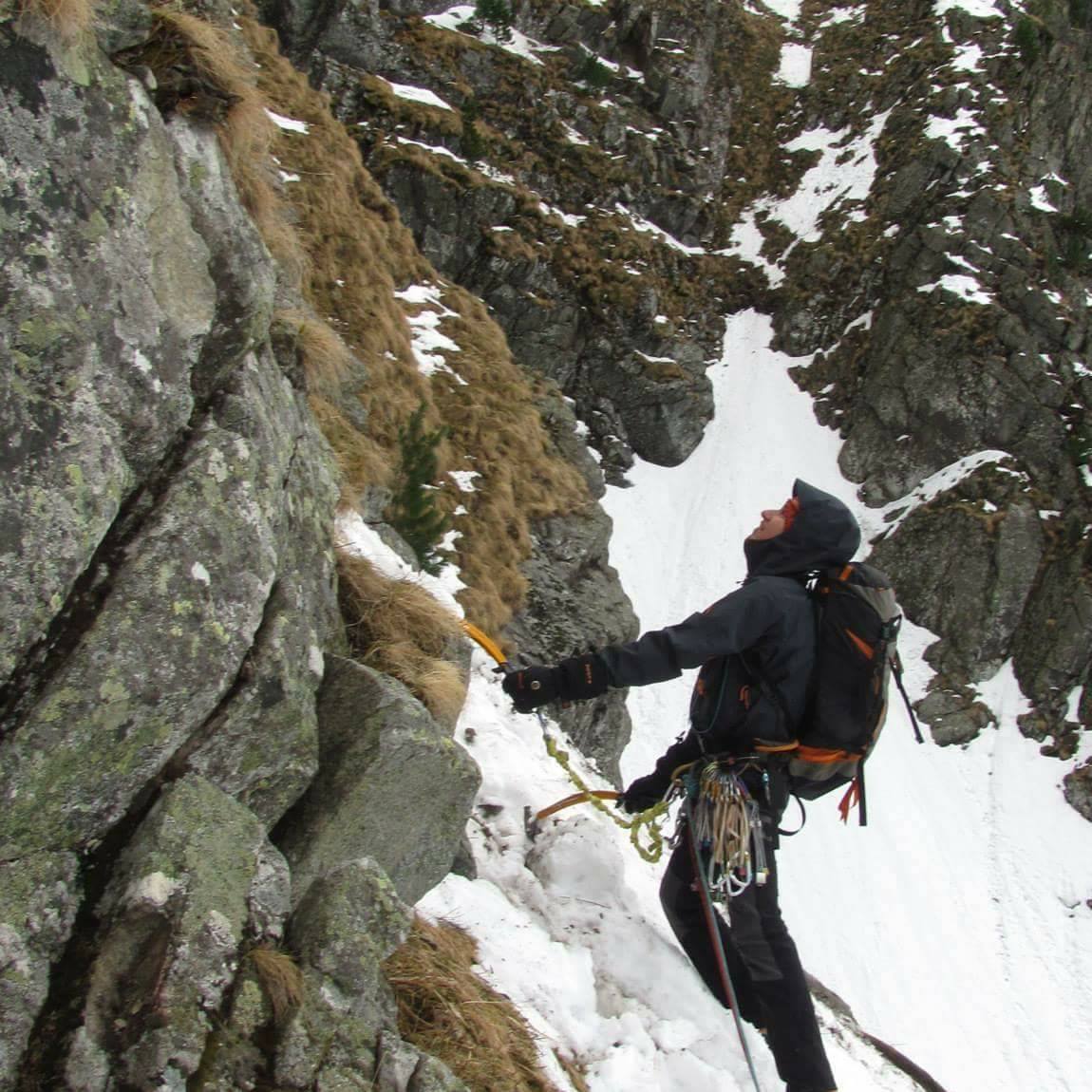 I wish all of you many wonderful moments in beautiful mountains scenery and as many returns as departures.
Do you go for a mountain trips in winter? Where have you been? What did you like the most? Share your opinion in comment!