Weather conditions in Tatra Mountains
Updated: 07.12.2017
Second level of avalanche danger:
Well connected snow cover, but in some places, like steep mountain slopes the snow can be loose. Avalanches are possible on steep slopes, and in places with big additional burden. Big avalanches are unlikely to happen. 
Weather conditions in different parts of Tatras: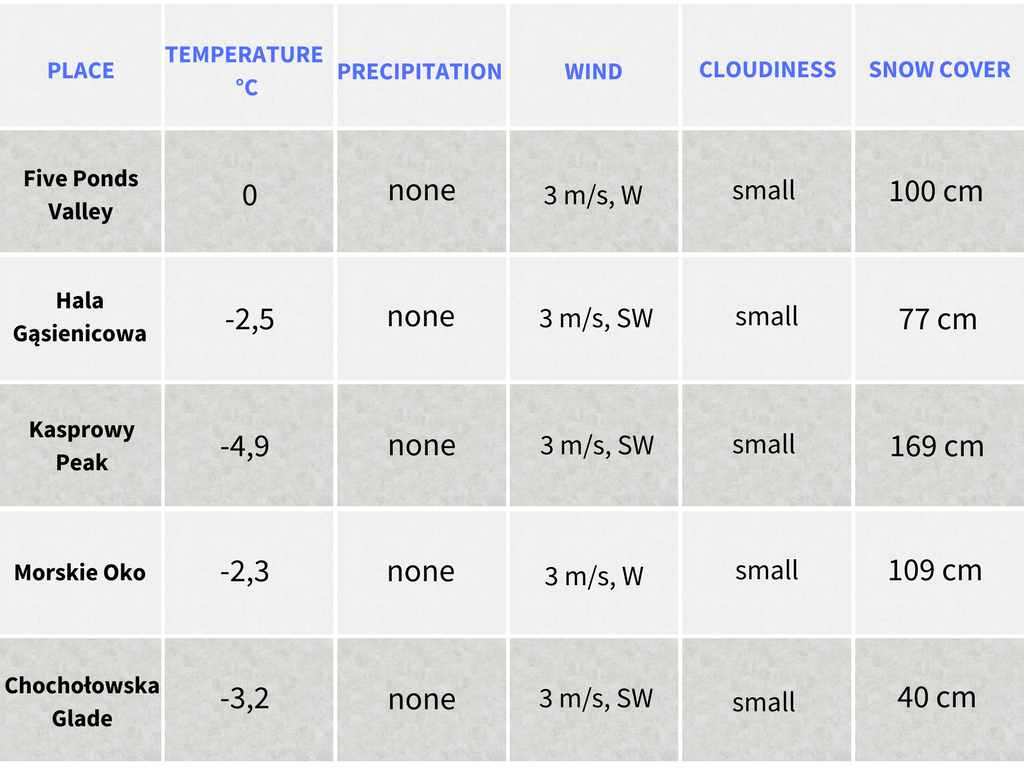 Conditions for mountain trekking
There are winter conditions in Tatras. You need adequate clothes, equipment and skills to mountain trekking. In most places, there are adverse conditions for trekking. You should carefully judge local avalanche danger and choose the trip's trail properly. You should avoid steep slopes.
Live weather conditions you can see on TOPR and TPN web cameras.
Prepared based on: TOPR avalanche news, Weather forecast of Tatra National Park, Polish Institute of Meteorology forecast for Tatras and Podhale